⚠WARNING: Drinking distilled spirits, beer, coolers wine and other alcoholic beverages may increase cancer risk, and, during pregnancy, can cause birth defects. For more information go to www.P65Warnings.ca.gov/alcohol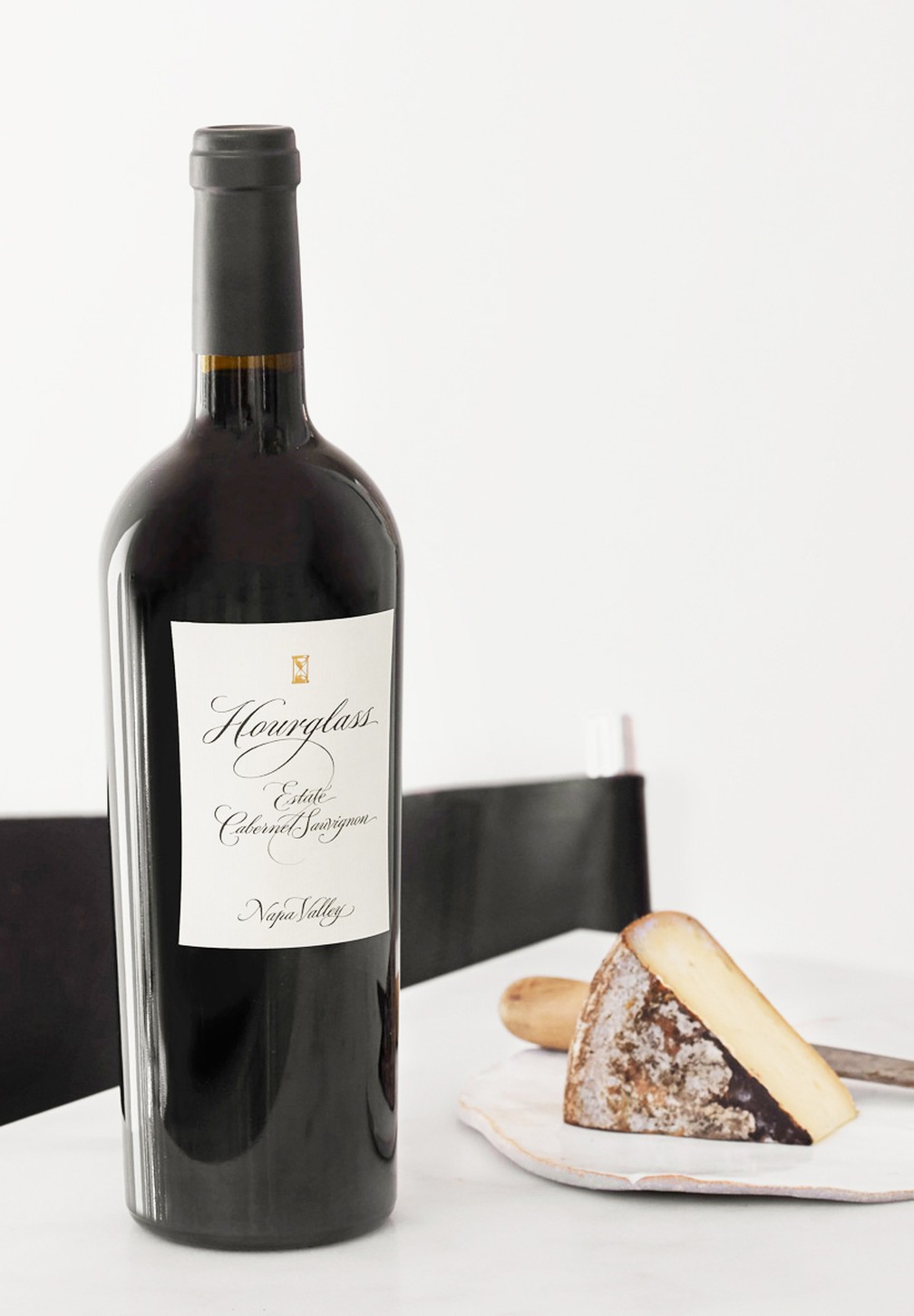 2010 Hourglass Estate Cabernet Sauvignon
Vintners
Jeff and Carolyn Smith
Partners
The Chilton and Clark Families
Vineyard Designation
Hourglass Estate
Soil Series
Hambright and Fractured Bedrock
Appellation
St. Helena, Napa Valley
Varietals
100% Cabernet Sauvignon
Barrel Program
Aged 19 months in a blend of new and seasoned French oak
We invite you to join our Mailing List to learn more about acquiring these limited-production wines.
Current Vintage Overview
The 2010 vintage reminded us of the growing conditions of 2005. A cooler vintage by Napa standards, the daytime high temperatures hovered consistently in the low 80's with cool evenings and mornings. The magic of the vintage was the consistency of temperatures over the entire growing season with no extended hot or cold/wet spikes, save for one heat cycle in the Fall. As a general rule, we stopped using the practice of de-leafing in cool vintages which was a huge benefit when we experienced an Indian summer heat spike in late September. Old, 20+-year-old vine root depth and canopy shading helped mitigate the heat cycle with no noticeable decline in grape quality. While it took longer to develop flavors and ripen phenolics (with later picking dates across the various blocks), the even nature of the growing season provided ideal conditions for creating exceptionally balanced grape chemistry. Balance is the single hardest thing to accomplish in farming world-class wine and 2010 was a vintage that provided ideal conditions.
Tasting Profile
Our 2010 Hourglass Estate Cabernet Sauvignon delivered classic Napa Cabernet characteristics. Dark earth, spicy mint, black licorice, and cassis intermingle with toasted espresso and a hint of red pomegranate, eliciting a perfume of fruit and spice aromatics. Cooler vintages will often produce higher tone aromatics with floral characters of dried rose petals to mingle with the spice and fruit elements. This 2010 has less marked mint notes from the eucalyptus trees flanking the vineyard than the '09 vintage—just subtle enough to be an intriguing accent. Black fruit notes of cassis and dark red fruit notes of pomegranate, woven together by the structure of good natural acidity and tight integrated tannins, provide both depth and lift across the palate. The acidity—a hallmark of Hourglass—provides structure and lift to the darker cassis and rich black fruit flavors by accentuating and lifting the layer of tangy red fruits. Seamless integration from start to finish is a function of polished well-knitted tannins and very balanced layering.
Cellaring Potential
The structural weave of tannin, bright natural acidity, and over balance are all great signs of long term aging potential. The 2010 has many of the characteristics of 2001 which has been one of our most enduring wines, gaining great complexity over the years. The 2010 will likely get more interesting over the next 15 to 20.
~ Jeff Smith, January 2016

Other Vintages
2015 Hourglass Estate Cabernet Sauvignon
2014 Hourglass Estate Cabernet Sauvignon
2013 Hourglass Estate Cabernet Sauvignon
2012 Hourglass Estate Cabernet Sauvignon
2011 Hourglass Estate Cabernet Sauvignon
2009 Hourglass Estate Cabernet Sauvignon
2008 Hourglass Estate Cabernet Sauvignon
2007 Hourglass Estate Cabernet Sauvignon
2006 Hourglass Estate Cabernet Sauvignon
2005 Hourglass Estate Cabernet Sauvignon
2004 Hourglass Estate Cabernet Sauvignon
2003 Hourglass Estate Cabernet Sauvignon
2002 Hourglass Estate Cabernet Sauvignon
2001 Hourglass Estate Cabernet Sauvignon
2000 Hourglass Estate Cabernet Sauvignon
1999 Hourglass Estate Cabernet Sauvignon
1998 Hourglass Estate Cabernet Sauvignon
1997 Hourglass Estate Cabernet Sauvignon