⚠WARNING: Drinking distilled spirits, beer, coolers wine and other alcoholic beverages may increase cancer risk, and, during pregnancy, can cause birth defects. For more information go to www.P65Warnings.ca.gov/alcohol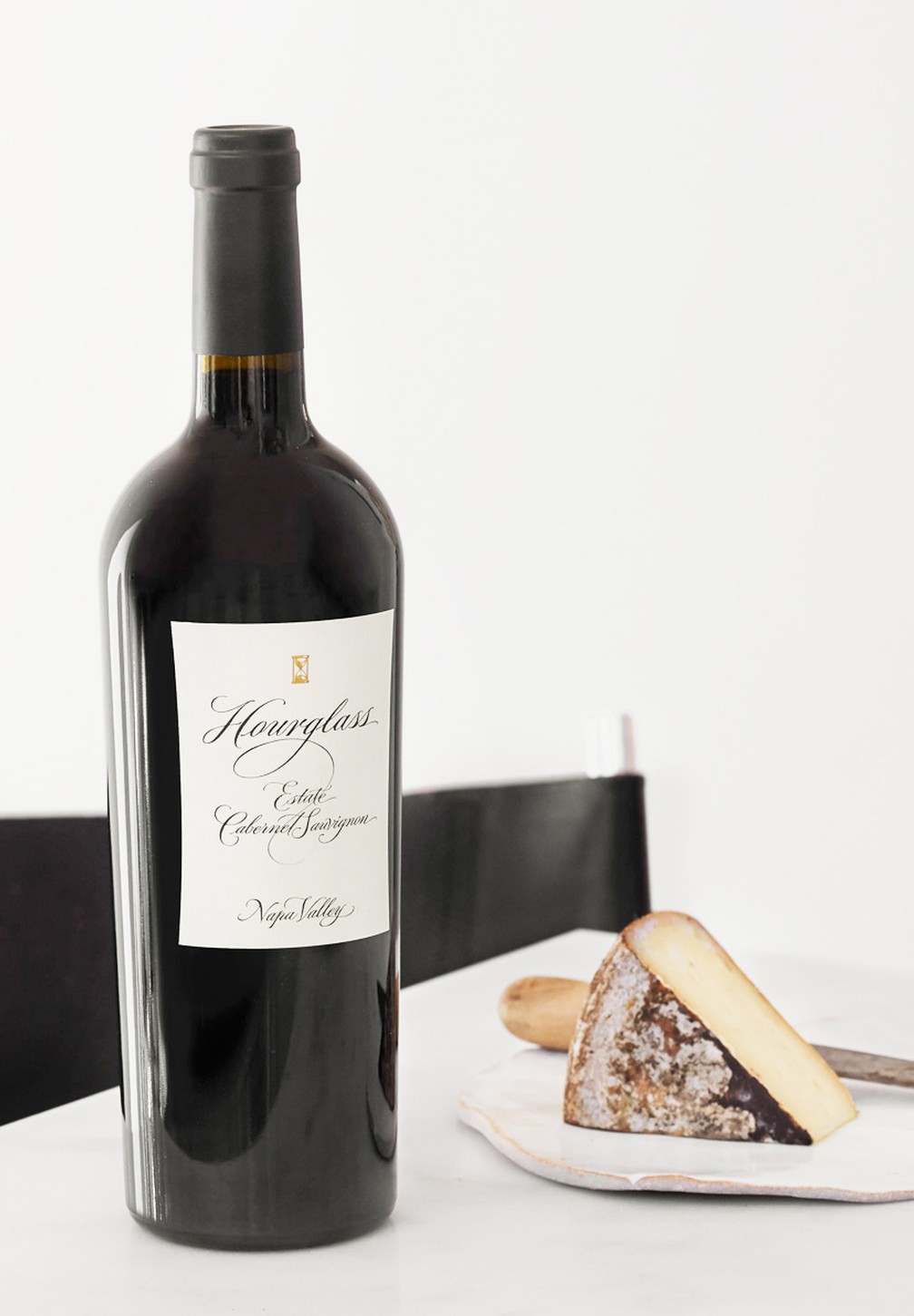 2000 Hourglass Estate Cabernet Sauvignon
Vintners
Jeff and Carolyn Smith
Partners
The Chilton and Clark Families
Vineyard Designation
Hourglass Estate
Soil Series
Hambright and Fractured Bedrock
Appellation
St. Helena, Napa Valley
Varietals
100% Cabernet Sauvignon
We invite you to join our Mailing List to learn more about acquiring these limited-production wines.
Tasting Profile
The 2000 vintage was the first year Hourglass gained access to all four acres of its fruit. (We had been selling to Duckhorn in previous vintages.) As a result, the profile of the wine changed slightly as the reach of the eucalyptus trees does not cover the entire vineyard. The effect of eucalyptus became a smaller, more nuanced component of the vineyard blend in 2000 and subsequent vintages. Originally not one of my favorite vintages, I have since reevaluated this wine. As a cooler vintage, it has taken more time to open up. In recent tastings over the past four years, the 2000 has shown exceptionally well as it has matured gracefully—yet another example of how well the Hourglass Estate vineyard can do in cooler vintages. While still present, the telltale eucalyptus is now slightly subdued, expressing itself in mint or camphor, and is nicely balanced against aromas of black licorice and dark earth. Much subdued is the aromatic of white pepper present in earlier tastings—the only vintage where this aromatic is present—replaced by cedar, saddle leather and black olive. On the palate some crème-de-cassis persists but is now drifting to more red fruit flavors that are harmoniously integrated with tannin. The elevated "grippy" tannins of the younger 2000 are taming beautifully, becoming more sleek and polished, eliciting a softer texture with a longer finish.
Cellaring Potential
Like '99, the 2000 is coming into its own and drinking beautifully. With plenty of fruit and tamed tannin, it is in a great state presently. With the progression of this wine over the past five years, we think it could add some more interesting nuance over the next decade but, more likely, it is in good drinking state right now.
~ Jeff Smith, January 2016
Other Vintages
2016 Hourglass Estate Cabernet Sauvignon
2015 Hourglass Estate Cabernet Sauvignon
2014 Hourglass Estate Cabernet Sauvignon
2013 Hourglass Estate Cabernet Sauvignon
2012 Hourglass Estate Cabernet Sauvignon
2011 Hourglass Estate Cabernet Sauvignon
2010 Hourglass Estate Cabernet Sauvignon
2009 Hourglass Estate Cabernet Sauvignon
2008 Hourglass Estate Cabernet Sauvignon
2007 Hourglass Estate Cabernet Sauvignon
2006 Hourglass Estate Cabernet Sauvignon
2005 Hourglass Estate Cabernet Sauvignon
2004 Hourglass Estate Cabernet Sauvignon
2003 Hourglass Estate Cabernet Sauvignon
2002 Hourglass Estate Cabernet Sauvignon
2001 Hourglass Estate Cabernet Sauvignon
1999 Hourglass Estate Cabernet Sauvignon
1998 Hourglass Estate Cabernet Sauvignon
1997 Hourglass Estate Cabernet Sauvignon