⚠WARNING: Drinking distilled spirits, beer, coolers wine and other alcoholic beverages may increase cancer risk, and, during pregnancy, can cause birth defects. For more information go to www.P65Warnings.ca.gov/alcohol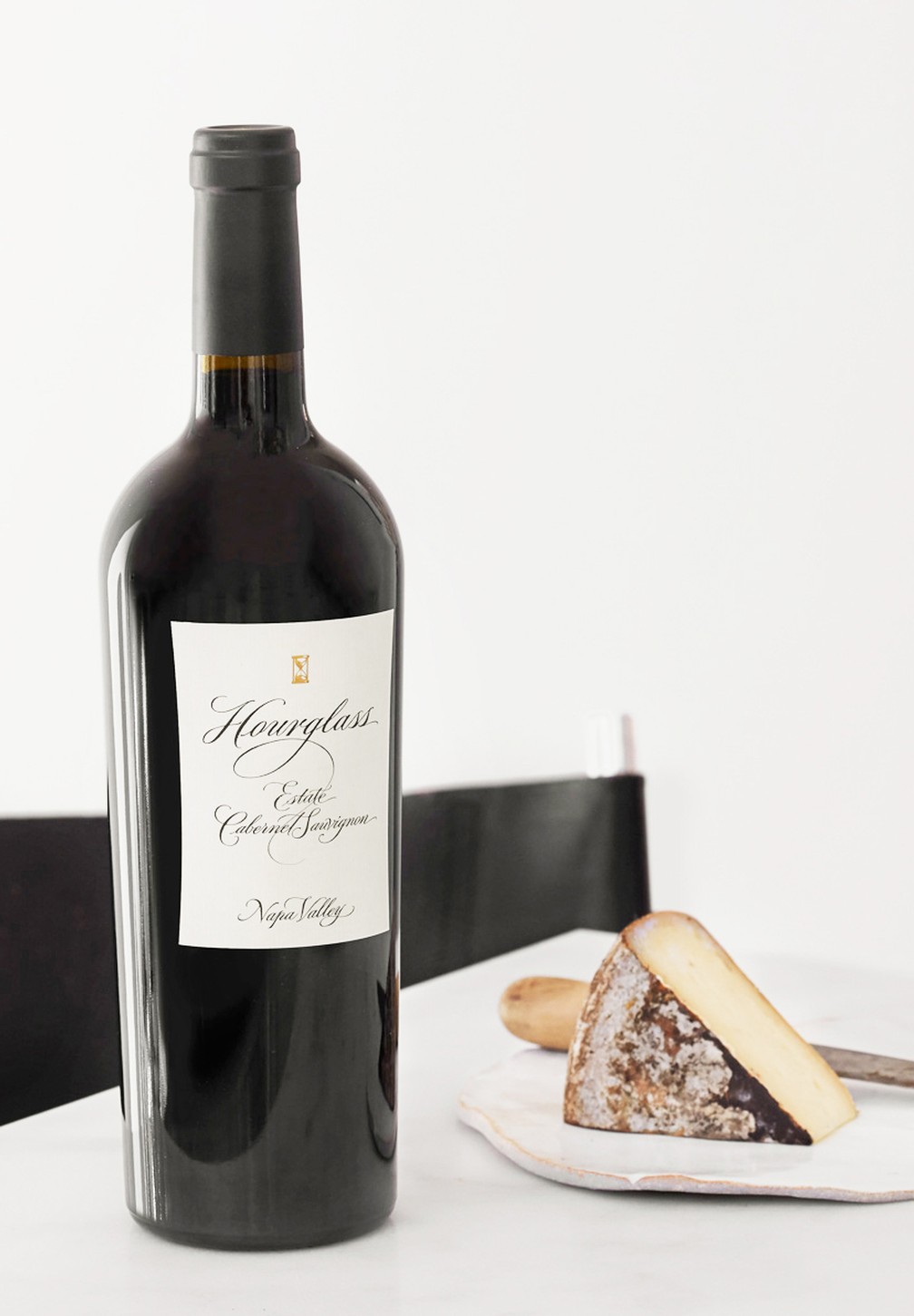 1998 Hourglass Estate Cabernet Sauvignon
Vintners
Jeff and Carolyn Smith
Partners
The Chilton and Clark Families
Vineyard Designation
Hourglass Estate
Soil Series
Hambright and Fractured Bedrock
Appellation
St. Helena, Napa Valley
Varietals
100% Cabernet Sauvignon
We invite you to join our Mailing List to learn more about acquiring these limited-production wines.
Tasting Profile
This tasting confirmed our previous tasting notes: The 1998 is a candidate for one of our best wines, and a challenge to those who think "vintage" matters above all. For those of you who have this wine, it's a real treasure—a wine of incredible balance and elegance that has more expanse and depth than the 1997. As the vineyard was in better balance in its second harvest year, the wine exhibits less eucalyptus/mint and more black licorice notes in nose and palate than the '97. When last tasted in 2012, the wine emerged with a heady aroma of earth and cedar/cigar box /tobacco scents. In the past few years it has developed new layers of truffle and a subtle savory rosemary to the ever-present fruit aromas of Bing cherry. As it opened over the course of the tasting, those notes faded and the traditional Hourglass black licorice, coffee/toffee, and mint aromas came forward. As they emerged, all we could think was "Bordeaux meets Napa Valley." Ironically, the cooler vintage '98 has riper, deeper tannins than either '97, or '99 with an excellent balance of fruit and bright acidity. The mouth-coating mid-palate offers darker fruit than the '97 and '99: chocolate, crème-de-cassis, and black licorice with a long, silky finish. Decanting is probably less important than younger vintages, but an hour or so depending on temperature could benefit the wine aromatically and texturally.
Cellaring Potential
All the elements are in place for this wine to continue aging well for at least another five to seven years but it is magic in the glass right now. What we especially like about its current showing is the effects of some age interplayed with youthful fruit. To drink or to cellar? It's a tough call, but the 1998 has a little more stuffing than the '97 and could see some interesting evolution over the next few years.
~ Jeff Smith, January 2016
Other Vintages
2015 Hourglass Estate Cabernet Sauvignon
2014 Hourglass Estate Cabernet Sauvignon
2013 Hourglass Estate Cabernet Sauvignon
2012 Hourglass Estate Cabernet Sauvignon
2011 Hourglass Estate Cabernet Sauvignon
2010 Hourglass Estate Cabernet Sauvignon
2009 Hourglass Estate Cabernet Sauvignon
2008 Hourglass Estate Cabernet Sauvignon
2007 Hourglass Estate Cabernet Sauvignon
2006 Hourglass Estate Cabernet Sauvignon
2005 Hourglass Estate Cabernet Sauvignon
2004 Hourglass Estate Cabernet Sauvignon
2003 Hourglass Estate Cabernet Sauvignon
2002 Hourglass Estate Cabernet Sauvignon
2001 Hourglass Estate Cabernet Sauvignon
2000 Hourglass Estate Cabernet Sauvignon
1999 Hourglass Estate Cabernet Sauvignon
1997 Hourglass Estate Cabernet Sauvignon