⚠WARNING: Drinking distilled spirits, beer, coolers wine and other alcoholic beverages may increase cancer risk, and, during pregnancy, can cause birth defects. For more information go to www.P65Warnings.ca.gov/alcohol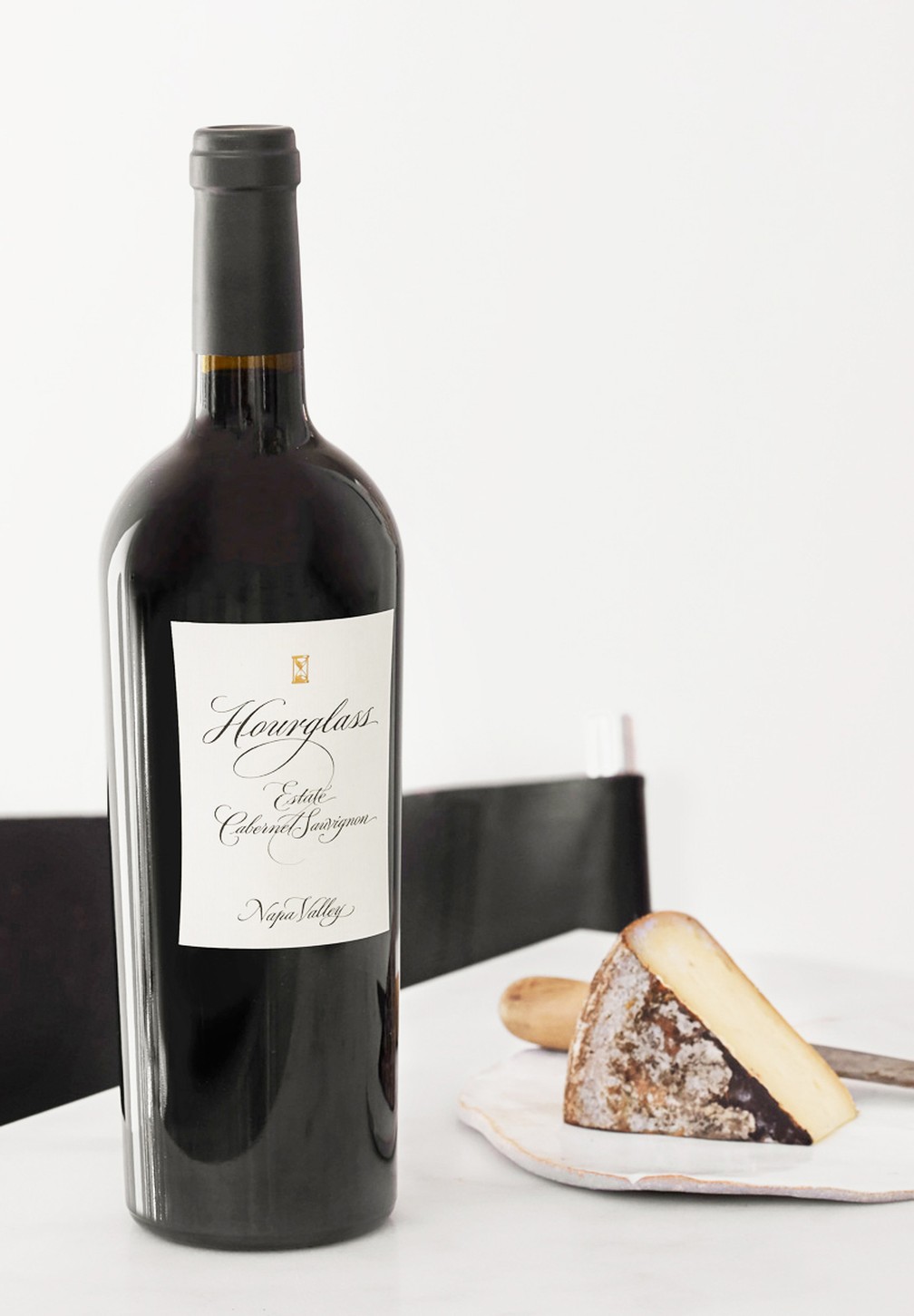 2002 Hourglass Estate Cabernet Sauvignon
Vintners
Jeff and Carolyn Smith
Partners
The Chilton and Clark Families
Vineyard Designation
Hourglass Estate
Soil Series
Hambright and Fractured Bedrock
Appellation
St. Helena, Napa Valley
Varietals
100% Cabernet Sauvignon
We invite you to join our Mailing List to learn more about acquiring these limited-production wines.
Tasting Profile
Though greatly appreciative of the critical acclaim the 2002 vintage generated, it was not my favorite upon release. When prompted, I would point to 2001 and 1998 as vintages reflective of Hourglass at its best. Beyond the seductive flavors the vineyard induces, balance and grace have always been what defines Hourglass to me. With 2002, I feared we might have pushed the ripeness envelope a bit. This was a big wine when released and I felt the alcohol might not integrate as well as some of our more balance vintages.
Interestingly, the '02 has followed a very similar aging arc as previous vintages, even with slightly higher alcohol. The compaction of flavor components (what we refer to as losing the "baby fat" of fruit forwardness) has revealed over time a very tight knit structural core—key for aging. The wine has integrated a complex weave of red and black fruit flavors and phenolic compounds that are exceptionally well balanced now. Still explosive with flavor and the usual Hourglass aromatic markers of mint, black olive, red and black currant, the '02 has tamed into a very seductive and nuanced wine with a firm spine. The textural mid-palate is wider then previous vintages, but hardly overblown, and there remains a very long finish. The red/black currant fruit expression is pure and deep, complemented by secondary expressions of soy and Asian spices.
Cellaring Potential
This wine still has loads of fruit left and a strong structural spine. We see it aging gracefully with the potential for more interesting secondary aromatics and flavor notes over time. At a minimum, it should hold its own for another 10 years, maybe longer.
~ Jeff Smith, January 2016
Other Vintages
2016 Hourglass Estate Cabernet Sauvignon
2015 Hourglass Estate Cabernet Sauvignon
2014 Hourglass Estate Cabernet Sauvignon
2013 Hourglass Estate Cabernet Sauvignon
2012 Hourglass Estate Cabernet Sauvignon
2011 Hourglass Estate Cabernet Sauvignon
2010 Hourglass Estate Cabernet Sauvignon
2009 Hourglass Estate Cabernet Sauvignon
2008 Hourglass Estate Cabernet Sauvignon
2007 Hourglass Estate Cabernet Sauvignon
2006 Hourglass Estate Cabernet Sauvignon
2005 Hourglass Estate Cabernet Sauvignon
2004 Hourglass Estate Cabernet Sauvignon
2003 Hourglass Estate Cabernet Sauvignon
2001 Hourglass Estate Cabernet Sauvignon
2000 Hourglass Estate Cabernet Sauvignon
1999 Hourglass Estate Cabernet Sauvignon
1998 Hourglass Estate Cabernet Sauvignon
1997 Hourglass Estate Cabernet Sauvignon