⚠WARNING: Drinking distilled spirits, beer, coolers wine and other alcoholic beverages may increase cancer risk, and, during pregnancy, can cause birth defects. For more information go to www.P65Warnings.ca.gov/alcohol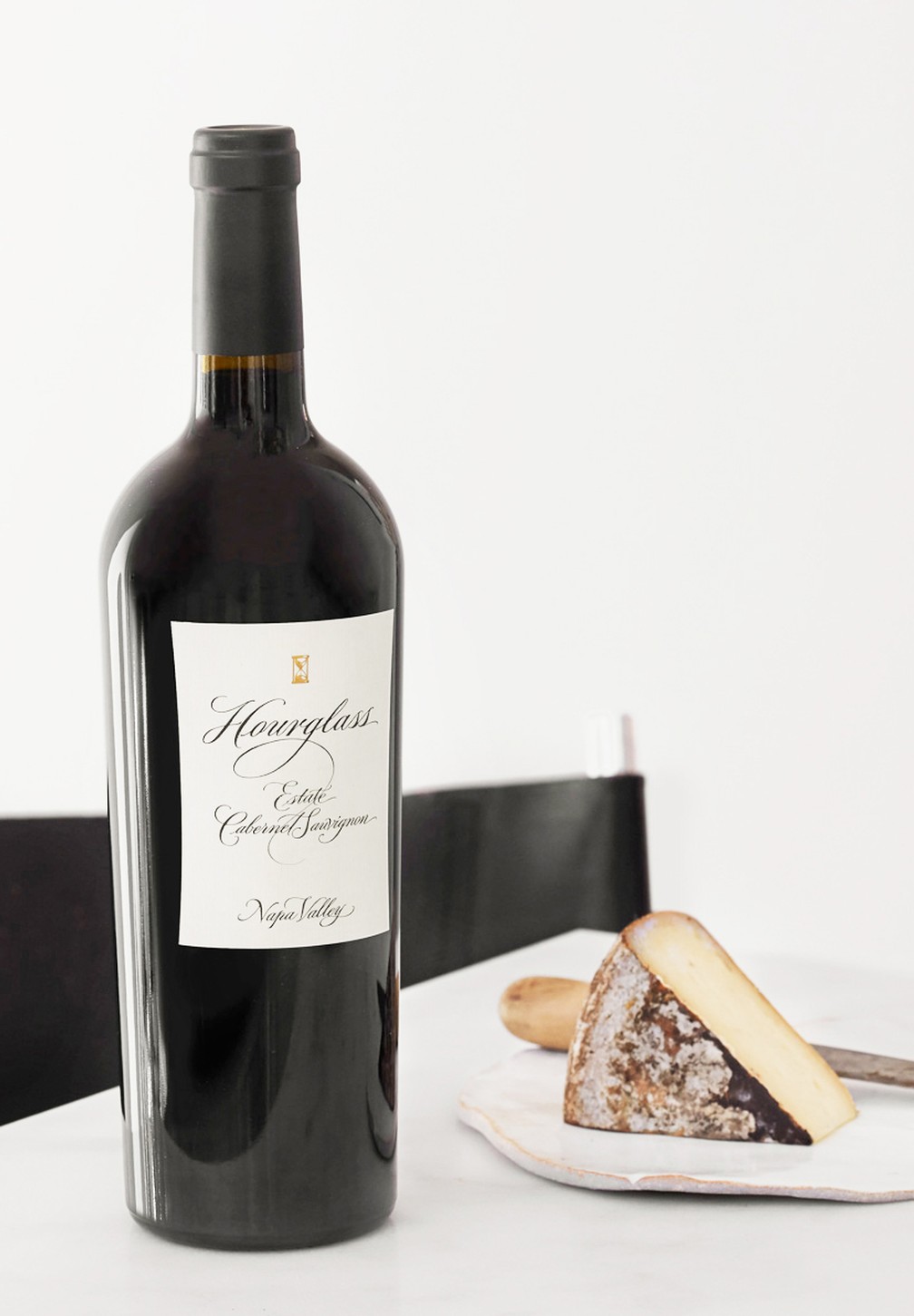 2006 Hourglass Estate Cabernet Sauvignon
Vintners
Jeff and Carolyn Smith
Partners
The Chilton and Clark Families
Vineyard Designation
Hourglass Estate
Soil Series
Hambright and Fractured Bedrock
Appellation
St. Helena, Napa Valley
Varietals
100% Cabernet Sauvignon
Barrel Program
Aged 23 months in a blend of new and seasoned French oak
We invite you to join our Mailing List to learn more about acquiring these limited-production wines.
Current Vintage Overview
Several influential reviewers have recently commented that the 2006 vintage, as a whole, yielded tightly wound wines with more rustic tannins. If you have been with us for some time, you know the Hourglass Estate vineyard has always been a bit of a contrarian with some of our best wines achieved in more complicated vintages such as 1998. So how is it that Hourglass cut against the trend in 2006? The answer to that lies in the management of tannin and has two key considerations: The first is the natural geography of the vineyard. The pinching effect of the hourglass-shaped valley creates a thermal dynamic at the Hourglass vineyard. The resulting airflow and mild breeze that develops most every day during the growing season helps cool the vineyard. This cooling effect slows sugar development, retains acid later into the season, and develops large concentrations of color, affording us the ability to retain balance while holding out for seed and skin tannin ripeness that generally occurs weeks later than sugar ripeness. The result is a balanced wine with polished tannins.
The second ingredient is what we refer to internally as the "steel cojones factor." That would be Bob Foley. His patience in waiting for fully ripe characteristics to develop in the vineyard was key to tannin management and paid huge dividends with the 2006 vintage.
Tasting Profile
The 2006 Hourglass exhibits the hallmark characteristics associated with our wines. Aromatics of black licorice, mint, toasted espresso, and a mineral earthiness lead to deep, ripe black fruit flavors that saturate the mid-palate while polished tannins contribute to a long finish. Robert Parker Jr. writes "the wine avoids some of the harder tannins that sometimes arise in this vintage, and has very layered, multi-dimensional mouthfeel and finish."
Cellaring Potential
Parker also writes, "This is a beauty that can be drunk now or cellared for 20 or more years." In our recent 2015 tastings, the '06 vintage as a whole—Blueline Estate wines included—seemed to be going through a "shut down" period as the wines shed some of their fruit forwardness and settle into aged wines. Our recommendation is to let the '06 Hourglass Estate complete this phase over the next year or two and revisit it starting in 2017 when it should emerge with more layers of red fruit, saddle leather and tobacco elements.
~ Jeff Smith, January 2016
Other Vintages
2015 Hourglass Estate Cabernet Sauvignon
2014 Hourglass Estate Cabernet Sauvignon
2013 Hourglass Estate Cabernet Sauvignon
2012 Hourglass Estate Cabernet Sauvignon
2011 Hourglass Estate Cabernet Sauvignon
2010 Hourglass Estate Cabernet Sauvignon
2009 Hourglass Estate Cabernet Sauvignon
2008 Hourglass Estate Cabernet Sauvignon
2007 Hourglass Estate Cabernet Sauvignon
2005 Hourglass Estate Cabernet Sauvignon
2004 Hourglass Estate Cabernet Sauvignon
2003 Hourglass Estate Cabernet Sauvignon
2002 Hourglass Estate Cabernet Sauvignon
2001 Hourglass Estate Cabernet Sauvignon
2000 Hourglass Estate Cabernet Sauvignon
1999 Hourglass Estate Cabernet Sauvignon
1998 Hourglass Estate Cabernet Sauvignon
1997 Hourglass Estate Cabernet Sauvignon