⚠WARNING: Drinking distilled spirits, beer, coolers wine and other alcoholic beverages may increase cancer risk, and, during pregnancy, can cause birth defects. For more information go to www.P65Warnings.ca.gov/alcohol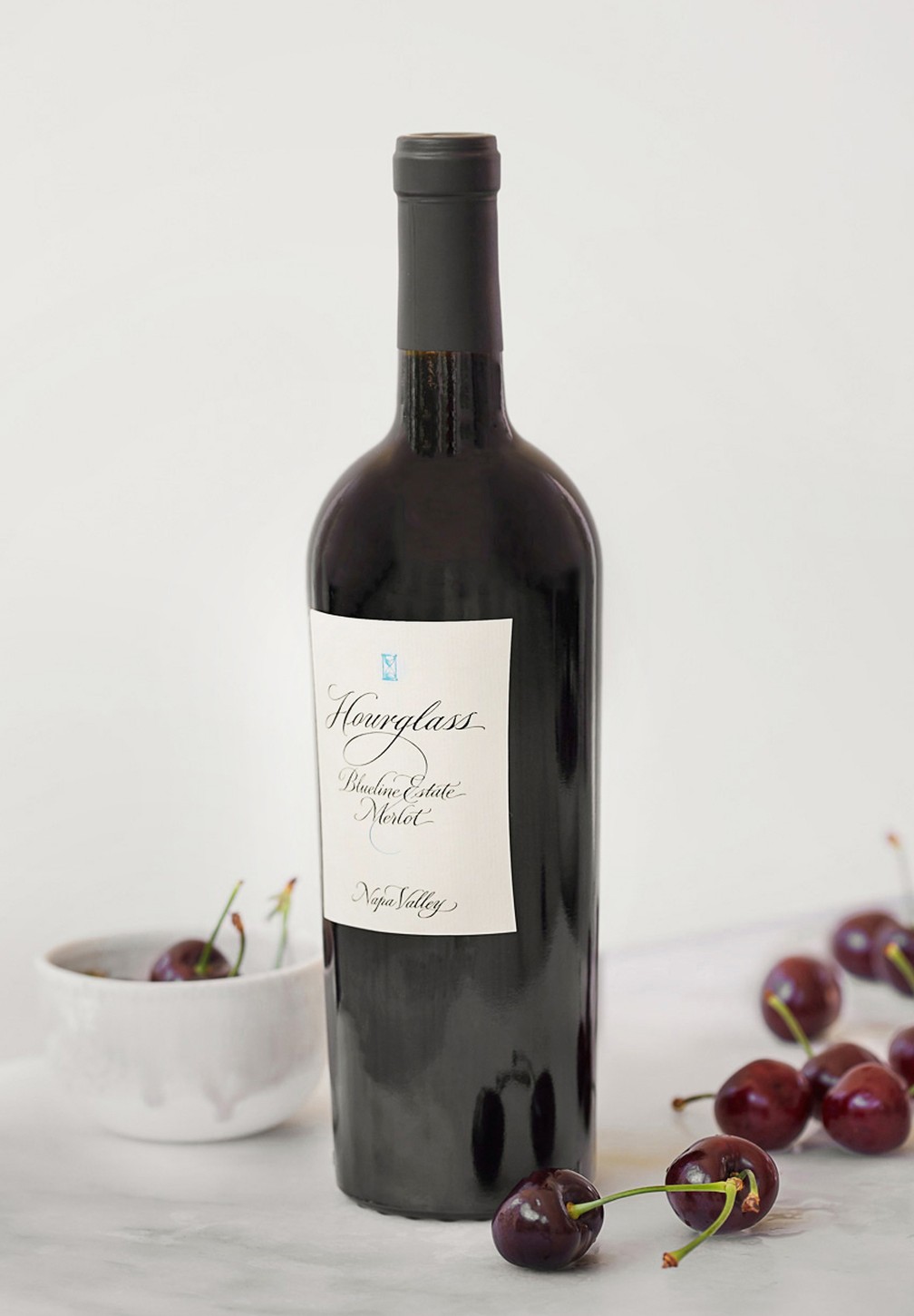 2013 Blueline Estate Merlot
Vintners
Jeff and Carolyn Smith
Partners
The Chilton and Clark Families
Vineyard Designation
Blueline Estate
Soil Series
Gravelly Cortina River Wash
Appellation
Calistoga, Napa Valley
Varietals
85% Merlot, 11% Cabernet, 4% Petit Verdot
Barrel Program
18 months in 66% new French oak
We invite you to join our Mailing List to learn more about acquiring these limited-production wines.
Current Vintage Overview
2013 constitutes the second year of California's current drought cycle, replicating condition of the mid 1970's. Some of the mid '70's vintages remain legendary for their longevity and freshness due to the wine's classic structural core. As we learn more about the fascinating chemical nature of wine, we are coming to the understanding that ageability is related to structure. That good "tightly knitted" structure is a function of a relationship between tannin and color, and that the tannin/color relationship may take some hormonal cues from soil conditions, especially soil moisture availability. If true, this certainly would explain the great vintages of the mid 70's and why we are so excited about a series of great vintages between 2012 and 2014. This may also explain why rocky well drained vineyard sites have long been coveted as the premiere sites. Wine is complex, and there are no doubt other factors at play, but it appears that drought has at least one silver lining.
2013 was a very dry, warm vintage, but the abnormally cool nights (a must for great vintages) allowed for development of phenolic compounds at levels our winemaker, Tony Biagi, has never seen in 20 years of winemaking. "With so much phenolic mass in the grapes I had to be careful with how I extracted during fermentation. The mistake of over extracting in 2013 had a high probability if you weren't careful. Aggressive early pump-overs to free up color and then quickly rolling into very gentle macerations at the peak and end of the fermentation, allowed us to avoid the massive tannins that could have been a problem. That said, by the end of harvest I was convinced 2013 was the best vintage I'd ever experienced. Tannin and color levels were high and at proper proportions, leading to wines with great structural integrity. The cool nights also preserved acidity and fruit freshness, despite deep extraction of rich flavors. It's sort of a best of both worlds scenario."
If all of this sounds a little technical, suffice it to say we believe this to be one of the greatest vintages we have witnessed in our 17 years making Hourglass wines and one that should rival the best of the mid '70's.
Tasting Notes
Explosive aromas of warm yeasty blackberry cobbler, Asian spice, plums and chocolate Nibs are followed on the palate with flavors of blackberry, plum, hosin sauce and hints of the telltale Blueline crushed stone minerality. The texturally silky flavors surround a firm structural core. The finish is rich and expansive, balanced against a band of refreshing acidity and the vibrancy of minerality yielding a wine of great contrast. Amazingly approachable now, but it has the stuffing to age gracefully. The '13 Merlot should hit its peak in the next 3 to 5 years, but this one could surprise and go much longer.
~Jeff Smith, January 2016
Other Vintages
2016 Blueline Estate Merlot
2015 Blueline Estate Merlot
2014 Blueline Estate Merlot
2012 Blueline Estate Merlot
2011 Blueline Estate Merlot
2010 Blueline Estate Merlot
2009 Blueline Estate Merlot
2008 Blueline Estate Merlot
2007 Blueline Estate Merlot
2006 Blueline Estate Merlot