⚠WARNING: Drinking distilled spirits, beer, coolers wine and other alcoholic beverages may increase cancer risk, and, during pregnancy, can cause birth defects. For more information go to www.P65Warnings.ca.gov/alcohol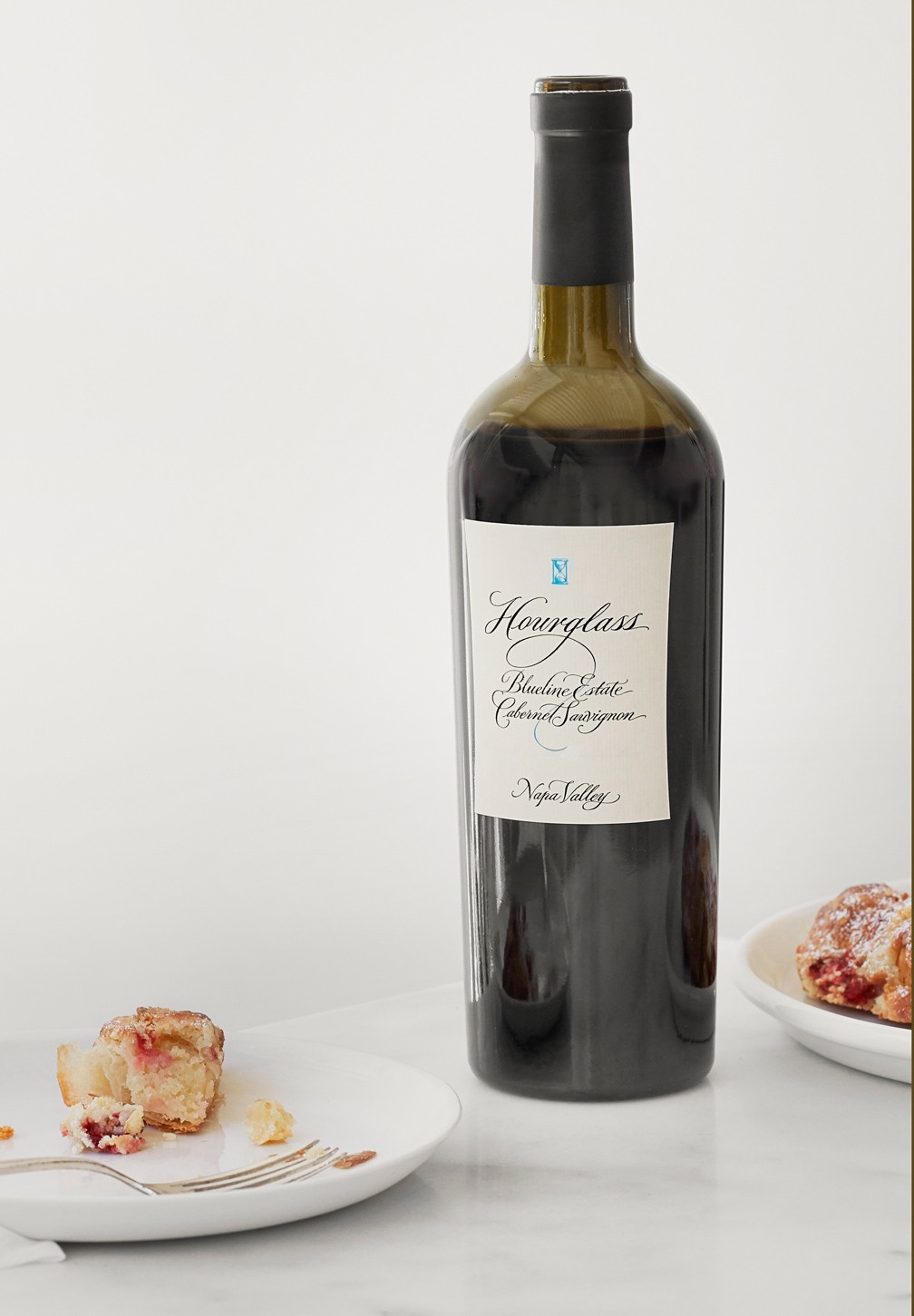 2010 Blueline Estate Cabernet Sauvignon
Vintners
Jeff and Carolyn Smith
Partners
The Chilton and Clark Families
Vineyard Designation
Blueline Estate
Soil Series
Gravelly Cortina River Wash
Appellation
Calistoga, Napa Valley
Varietals
100% Cabernet Sauvignon
Barrel Program
Aged 21 months in a blend of new and seasoned French oak
We invite you to join our Mailing List to learn more about acquiring these limited-production wines.
Current Vintage Overview
A cooler vintage by Napa standards, the daytime high temperatures in 2010 hovered consistently in the low 80s with cool evenings and mornings. The magic of the vintage was the consistency of temperatures over the entire growing season with no extended hot or cold/wet spikes, save for one heat cycle in the Fall. As a general rule, we discontinued the practice of de-leafing in cool vintages which was a huge benefit when we experienced an Indian summer heat spike in late September. While it took longer to develop flavors and ripen phenolics (with later picking dates across the various blocks), the even nature of the growing season provided ideal conditions for creating exceptionally balanced grape chemistry. Balance is the single hardest thing to accomplish in farming world-class wine and 2010 was a vintage that provided ideal conditions.
Tasting Profile
Our two Cabernet Sauvignon sites are a terrific study in the variances of terroir and how each unique site expresses its imprint on Cabernet. While the Hourglass Estate Cabernet Sauvignon tends to be more classically styled, our Blueline Estate Cabernet is unapologetically Napa Valley: rich, lush and bold. Telltale Blueline aromas of warm blackberry pie (jammy pungent dark fruit with yeasty dough), black cherry, cassis, and plums are followed by a slight hint of toasted sage, bay leaf, and fennel. On the palate this Cab has wonderful flavors of black cherry, plum sauce, tobacco, and soy with a long, rich finish. The warmer climate of Blueline delivers polished tannins with a silky texture and broad mouth feel. The acidity, which is a hallmark of the cooler 2010 vintage overall, gives the wine freshness throughout with tangy vitality and there is the ever-present underscore of minerality consistent through various vintages of Blueline Estate Cabernet Sauvignon.
Cellaring Potential
The 2010 BLCS should track a little more like the 2008 BLCS vintage and become more interesting with time. Our experience is that the cooler vintages tend to age a little better than the warmer vintages which show better as younger wines. The '10 BLCS has plenty of richness as a young wine—very delicious—but it possesses a bright structure and tight center weave making it an excellent candidate for cellaring over the next 15 years.
~ Jeff Smith, January 2016
Other Vintages
2016 Blueline Estate Cabernet Sauvignon
2015 Blueline Estate Cabernet Sauvignon
2014 Blueline Estate Cabernet Sauvignon
2013 Blueline Estate Cabernet Sauvignon
2012 Blueline Estate Cabernet Sauvignon
2011 Blueline Estate Cabernet Sauvignon
2009 Blueline Estate Cabernet Sauvignon
2008 Blueline Estate Cabernet Sauvignon
2007 Blueline Estate Cabernet Sauvignon
2006 Blueline Estate Cabernet Sauvignon