⚠WARNING: Drinking distilled spirits, beer, coolers wine and other alcoholic beverages may increase cancer risk, and, during pregnancy, can cause birth defects. For more information go to www.P65Warnings.ca.gov/alcohol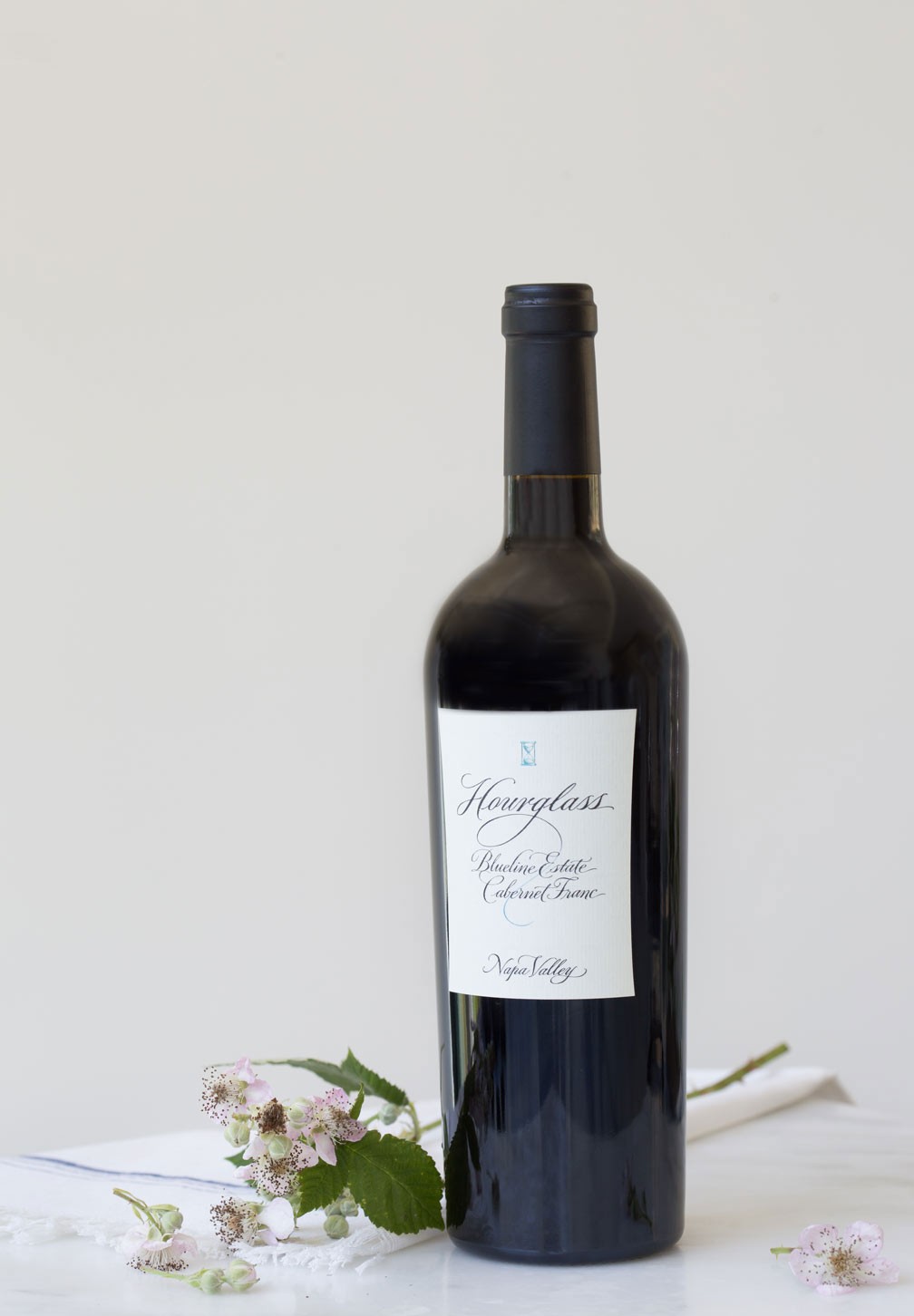 2016 Blueline Estate Cabernet Franc
Vintners
Jeff and Carolyn Smith
Partners
The Chilton and Clark Families
Vineyard Designation
Blueline Estate
Soil Series
Gravelly Cortina River Wash
Appellation
Calistoga, Napa Valley
Varietals
92% Cabernet Franc, 6% Cabernet Sauvignon, 1% Petit Verdot
Barrel Program
Aged 21 months in 100% new French oak Bordeaux barrels
We invite you to join our Mailing List to learn more about acquiring these limited-production wines.
Vintage Overview
2016 represented a watershed year for the Blueline Estate. Ten years of vineyard study (we purchased the Blueline Estate in 2006), the ideal in balanced growing conditions, and Tony Biagi's fourth vintage with us, culminated in some of the best representations this vineyard has ever produced. As winemaker Tony Biagi quips, "2016 was a Goldilocks vintage, everything in the right proportions." But that does not do justice to Tony's efforts, both in the vineyard and cellar. Of course, epic vintages aid all winemakers, but extracting the very best out of a vintage is a skill for the masters even in the best of conditions.
Much of the story of the 2016 vintage is the result of an even growing season and pronounced diurnal swings (the magic of Napa). Warm days in the low 80's and crisp nighttime temperatures dropping into the mid 50 degrees, delivered the yin/yang of temperature so critical to delivering balanced grape chemistry. These sharp diurnals help build the complex phenolics responsible for layering of flavors and improving textural mouthfeel, while holding acid in check to promote freshness and vibrancy without the excessive accumulation of sugar. In these conditions, complex tannins are allowed to mature, and color development deepens, leading to more refined structure, better aromatic integration and longer ageability. As harvest advanced from an early flowering period, what looked to be an early vintage like 2015, ended up being almost ten days later on vine. Ten days may not sound like much of a difference, but at the end of the ripening cycle, it's the difference between a very good and epic vintage."
Tasting Profile
When Tony Biagi first arrived at Hourglass, he was a bit shy of Cab Franc. Not surprising. Many winemakers are. Cab Franc can be a fickle mistress. Haunting and alluring when given the proper attention. Unforgiving when not. As Tony soon discovered, the Blueline Estate provides an ideal landscape to coax the most intriguing characteristics out of a demanding varietal mistress.

The gravel beds at Blueline provide the essential drainage needed for Cab Franc and lend a pronounced minerality that energizes a dark and brooding wine. But the siren's call of this dark beauty is its exotic fragrances of violets, T rose oil and perfumed red and black cassis. A heady aromatic that leads into a complex weave of vibrant fruit across the palate in one seamless thread. More narrowly focused across the palate than either Cabernet, or Merlot, the Cab Franc ends with an extended arching finish that lingers longer and teases with intriguing subtlety. This wine exhibits a precise structure of interlocking tannin, built to hold its grace and beauty over the long haul. We expect it will become more alluring as time unfolds its nuanced magic.
~ Jeff Smith, September 2018
Other Vintages
2015 Blueline Estate Cabernet Franc
2014 Blueline Estate Cabernet Franc
2013 Blueline Estate Cabernet Franc
2012 Blueline Estate Cabernet Franc
2011 Blueline Estate Cabernet Franc
2010 Blueline Estate Cabernet Franc
2009 Blueline Estate Cabernet Franc
2008 Blueline Estate Cabernet Franc
2007 Blueline Estate Cabernet Franc
2006 Blueline Estate Cabernet Franc