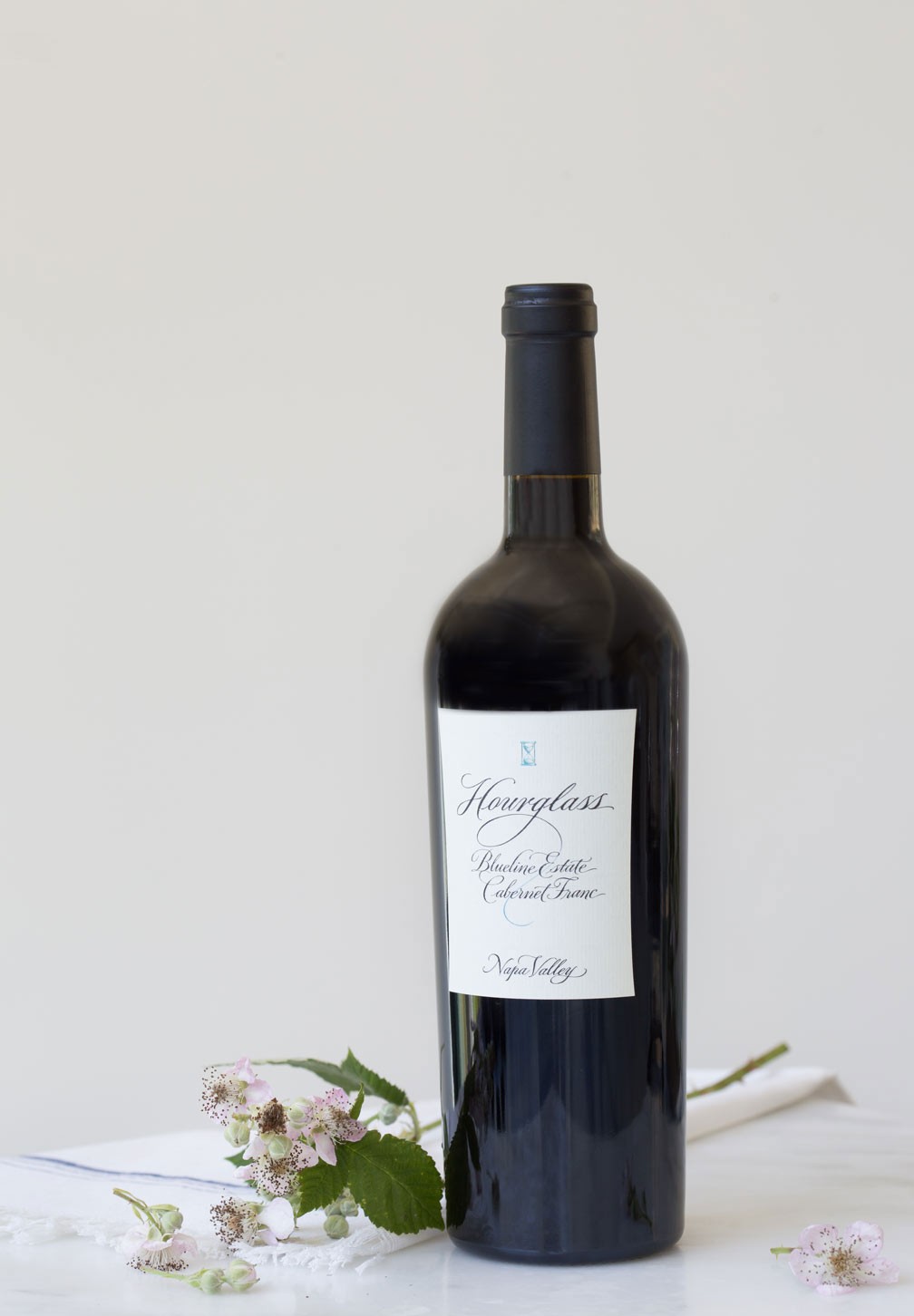 2015 Blueline Estate Cabernet Franc
Vintners
Jeff and Carolyn Smith
Partners
The Chilton and Clark Families
Soil Series
Gravelly Cortina River Wash
Appellation
Calistoga, Napa Valley
Varietals
84% Cabernet Franc, 8% Cabernet Sauvignon, 8% Petit Verdot
Barrel Program
Aged 17 months in 100% new French oak Bordeaux barrels
We invite you to join our Mailing List to learn more about acquiring these limited-production wines.
Vintage Overview
2015 represented the fourth year of California drought, replicating conditions of the mid-1970s. Some of those '70s vintages remain legendary for their classic structural core, likely a function of drought-induced small berry size, yielding exceptional longevity and freshness. The 2012 to 2015 vintages are playing out much the same. Though different in character, these four vintages share a depth of concentration, fresh fruit expression and tightly woven inner core.
Where the 2015 vintage distinguishes itself is in a greater level of saturated fruit expression. The 2015 wines are dense in color and mouth coating in texture. They possess more lush fruit than the 2013s and greater depth than the 2014s. As Winemaker Tony Biagi notes, "2015 is right behind 2013 in terms of quality. The previous three years of drought, coupled with a weak El Niño year with its dry spring, summer and early fall, has produced opulent, full throttle wines. The vintage reminds me of 2008, which also delivered opulent, forward wines."
Tasting Profile
Following the theme of the vintage, the 2015 Cabernet Franc is our darkest beauty! Mysterious, brooding, yet laced with an amazingly elegant fragrance of violets, rose petals and tea leaf, it has a tight, firm tannic structure. The tannins have a slight dusty quality yielding more grip than the other varietals of the vintage. Dark chocolate and coffee enrich flavors of black currant and cassis. Slightly wider on the palate than the 2014, this wine is very approachable now, while its beautiful balance and long trailing finish remind us of its cellar potential.
~ Jeff Smith, August 2017
Other Vintages
2014 Blueline Estate Cabernet Franc
2013 Blueline Estate Cabernet Franc
2012 Blueline Estate Cabernet Franc
2011 Blueline Estate Cabernet Franc
2010 Blueline Estate Cabernet Franc
2009 Blueline Estate Cabernet Franc
2008 Blueline Estate Cabernet Franc
2007 Blueline Estate Cabernet Franc
2006 Blueline Estate Cabernet Franc