⚠WARNING: Drinking distilled spirits, beer, coolers wine and other alcoholic beverages may increase cancer risk, and, during pregnancy, can cause birth defects. For more information go to www.P65Warnings.ca.gov/alcohol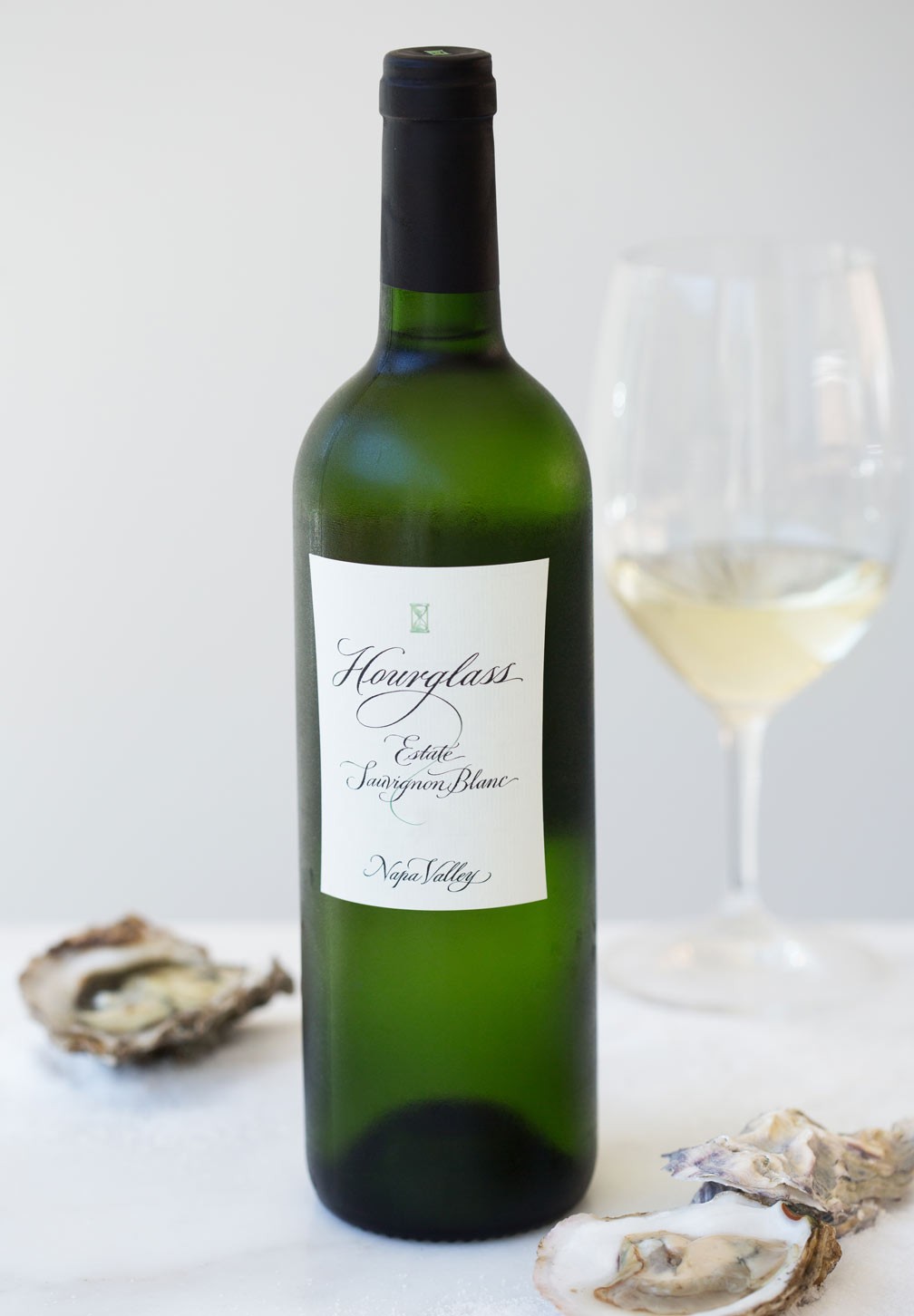 2013 Hourglass Estate Sauvignon Blanc
Vintners
Jeff & Carolyn Smith
Partners
The Chilton & Clark Families
Vineyard Designation
Hourglass Estate
Varietals
100% Sauvignon Blanc
Barrel Program
Stainless Steel, new and seasoned French cooperage
We invite you to join our Mailing List to learn more about acquiring these limited-production wines.
Tasting Notes
In 2013 we decided to complete our portfolio with a white wine. Tony Biagi and our assistant winemaker Justin Carr had considerable experience making Sauvignon Blanc, which is a white varietal perfectly suited for Napa Valley. We decided to follow their experience and try crafting a truly unique Sauvignon Blanc. Our mandate at the outset was to produce a white wine counterpart to our reds. A wine you would say, "that tastes like what I would expect Hourglass to do with a white wine."
We first procured the rights to a beautiful vineyard on the same alluvial fan as Blueline, with those magical gravel wash soils. The tiny vineyard block has two Sauvignon Blanc clones (SB clone #1, and Musque clone). Tony and Justin picked each clone separately and went about making three fermentations of each - stainless steel, seasoned oak barrels, and new oak barrels. Six wines in total were made, each with a distinctly different personality.The stainless fermentations produced wines with brisk acidity (think Granny Smith apples) and very present wet stone minerality. The wood fermentations produced varying degrees of richness and creamy monthfeel with more melon-like flavors and aromas (ripe Honeydew). There is a distinct fork in the road with Sauvignon Blanc. Cooler climates tend to render more herbal and grassy notes with green fruits, while warmer climates deliver more stone fruit and ripe melon characteristics. The two clonal selections and six fermentations, where able to mimic a range of these characteristics. Once completed and aged for six months, the six wines were blended to find that tensional balance between crisp refreshing vibrancy and creamy textural lushness and rich mid-palate density. (Exactly what we strive for in our red wines.) We could not have envisioned a more perfect execution with a wine that compels with honeydew aroma punctuated with some Granny Smith apple tones. On the palate, the creamy textures from the new wood are brought to life with zesty citrus overtones and a pronounced slate minerality. This Sauvignon Blanc is both nuanced and dramatic at the same time capturing the best of both worlds.
~Jeff Smith, January 2016

Other Vintages
2018 Hourglass Estate Sauvignon Blanc
2017 Hourglass Estate Sauvignon Blanc
2016 Hourglass Estate Sauvignon Blanc
2015 Hourglass Estate Sauvignon Blanc
2014 Hourglass Estate Sauvignon Blanc