⚠WARNING: Drinking distilled spirits, beer, coolers wine and other alcoholic beverages may increase cancer risk, and, during pregnancy, can cause birth defects. For more information go to www.P65Warnings.ca.gov/alcohol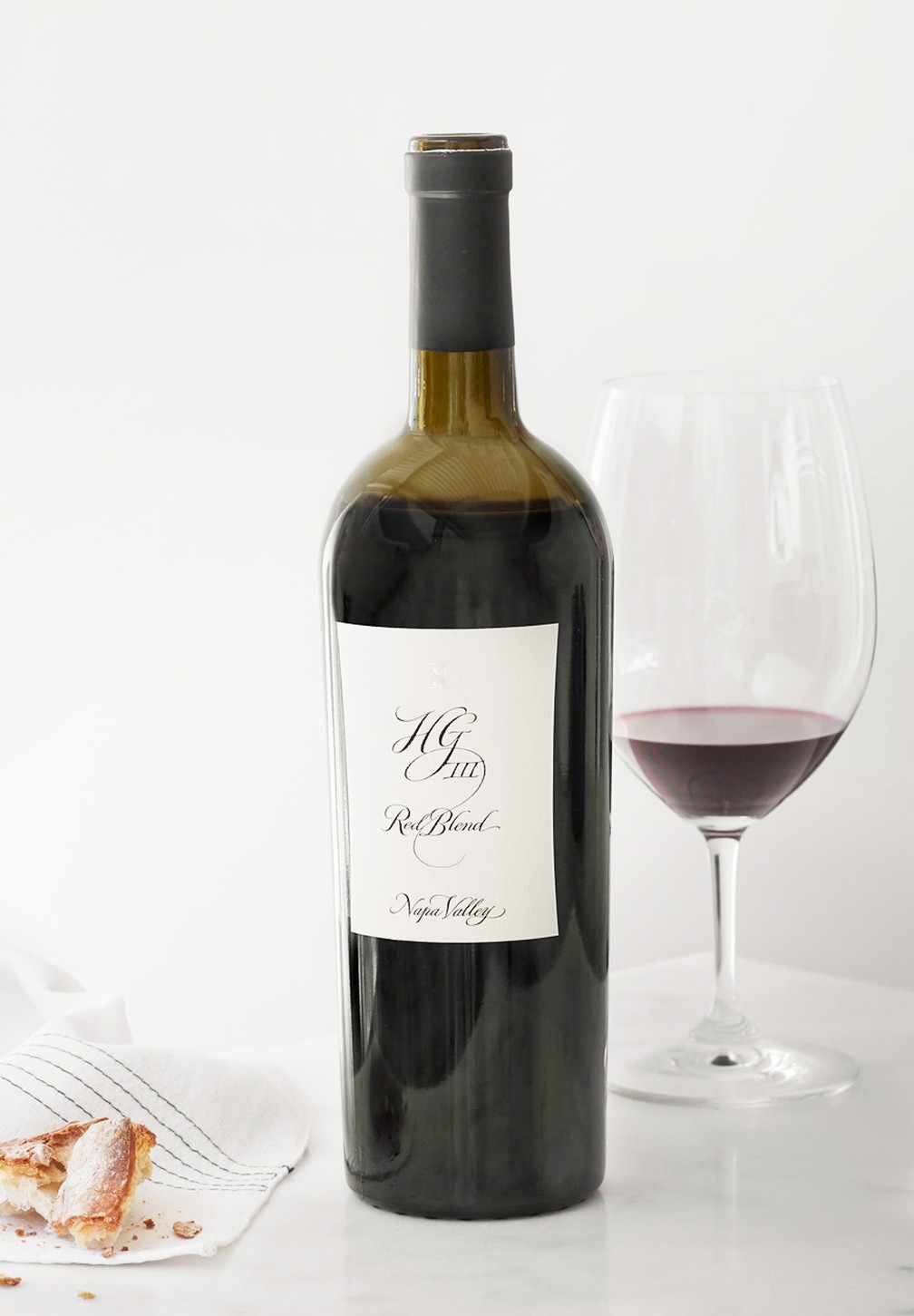 2016 Hourglass HGIII
Vintners
Jeff & Carolyn Smith
Partners
The Chilton & Clark Families
Vineyard Designation
Hourglass Estate
Varietals
Merlot, Petit Sirah, Cabernet Sauvignon
Barrel Program
16 months in new and seasoned French oak
We invite you to join our Mailing List to learn more about acquiring these limited-production wines.
Vintage Overview
Tony Biagi refers to the 2016 growing season as a "Goldilocks vintage," not too much, nor too little of anything. All that fairy dust and grape chemistry in just the right proportions. Budbreak occurred at the Blueline Estate the last week of March, signaling what could have been another early vintage. When flowering occurred in the first week of May, we started to prepare for an early harvest tracking to match 2015.However, the subsequent summer months slacked the heat with cooler than normal temperatures. Wonderful diurnal swings (the magic of Napa) of warm days in the low 80's and crisp nighttime temperatures dropping into the mid 50 degrees, became the story of the vintage. These sharp diurnals keep fruit fresh and healthy on the vine, preserve acid, and allow for longer hangtime without fruit damage, or excessive accumulation of sugar. In these conditions, complex tannins are allowed to mature and color development deepens, leading to more refined structure, better aromatic integration and longer ageability. When harvest advanced, a vintage that looked to be as early as 2015, ended up being almost ten days later on vine. Ten days may not sound like much of a difference, but at the back end of harvest it's the difference between a very good and a monumental vintage.
Tasting Notes
The 2016 HG III follows the characteristics of the vintage. A beautiful, classic example of grace and balance, weighted with depth and dimension. An aromatic waterfall of bright floral notes (rose oil and tobacco), descending into pure fruit (red and black cassis), anchored with toasty wood aromas (cedar). A kaleidoscope of overlapping aromas and flavors that carry through to the initial palate impression and on to a lingering finish.
Merlot provides the influence of tangy dark sour cherry, raspberry and cedar, with a bright liveliness on the palate. Petit Sirah yields the deeper bass notes and the weight of darker flavors (black olive, blueberry, bakers chocolate and blackberry bramble), and Cabernet Sauvignon provides the classic delineation and structural framework that weaves the blend together, all the while allowing Merlot to charm with its seductive lusciousness…rich and compelling.
With the 2016 vintage, Tony believes the core tannin structure lends the capacity for aging upwards of 7 to 10 years, but HG III is designed to deliver at the pull of the cork. We see no point in delaying gratification!
Other Vintages