⚠WARNING: Drinking distilled spirits, beer, coolers wine and other alcoholic beverages may increase cancer risk, and, during pregnancy, can cause birth defects. For more information go to www.P65Warnings.ca.gov/alcohol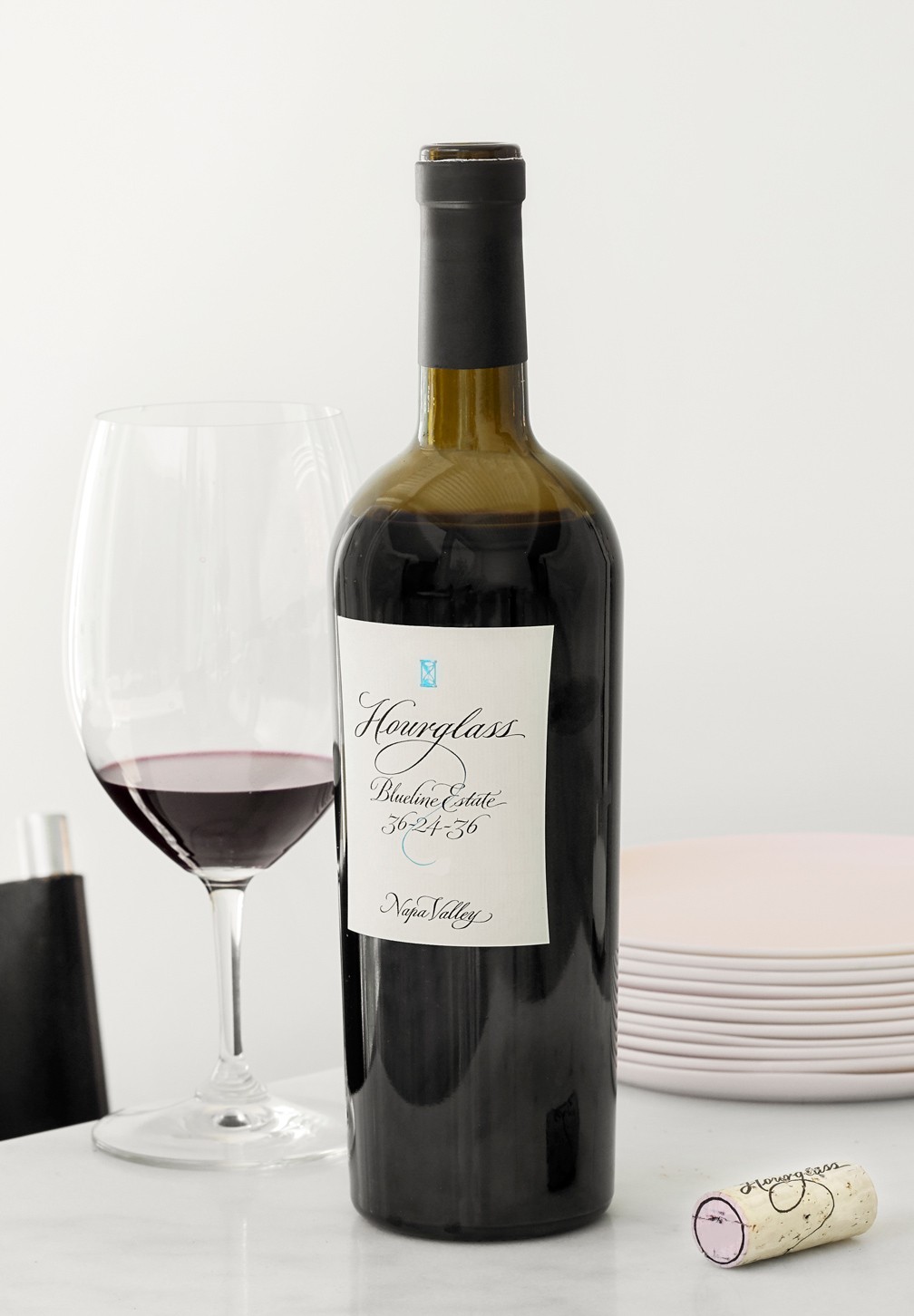 2016 Blueline Estate 36-24-36
Vintners
Jeff and Carolyn Smith
Partners
The Chilton and Clark Families
Vineyard Designation
Blueline Estate
Soil Series
Gravelly Cortina River Wash
We invite you to join our Mailing List to learn more about acquiring these limited-production wines.
Vintage Overview
2016 represented a watershed year for the Blueline Estate. Ten years of vineyard study (we purchased the Blueline Estate in 2006), the ideal in balanced growing conditions, and Tony Biagi's fourth vintage with us, culminated in some of the best representations this vineyard has ever produced. As winemaker Tony Biagi quips, "2016 was a Goldilocks vintage, everything in the right proportions." But that does not do justice to Tony's efforts, both in the vineyard and cellar. Of course, epic vintages aid all winemakers, but extracting the very best out of a vintage is a skill for the masters even in the best of conditions.
Much of the story of the 2016 vintage is the result of an even growing season and pronounced diurnal swings (the magic of Napa). Warm days in the low 80's and crisp nighttime temperatures dropping into the mid 50 degrees, delivered the yin/yang of temperature so critical to delivering balanced grape chemistry. These sharp diurnals help build complex the phenolics responsible for layering of flavors and improving textural mouthfeel, while holding acid in check to promote freshness and vibrancy without the excessive accumulation of sugar. In these conditions, complex tannins are allowed to mature, and color development deepens, leading to more refined structure, better aromatic integration and longer ageability. As harvest advanced from an early flowering period, what looked to be an early vintage like 2015, ended up being almost ten days later on vine. Ten days may not sound like much of a difference, but at the end of the ripening cycle, it's the difference between a very good and epic vintage. "
Tasting Profile
Five barrels. That's what Tony asked for. But not just any five barrels. The best five barrels in the cellar! Irrespective of varietal, or vineyard designation. No restriction to blending parameters. The idea being to craft the best red wine in the cellar, however that might come about, in each vintage. Every vintage posing a different blending puzzle. We started 36-24-36 (the perfect Hourglass shape) in earnest in 2013. Three years later, Tony has delivered a masterpiece and one of the most compelling wines we have ever crafted. All the component wines for '36 in 2016 came from the Blueline Estate, in what is considered our best offering. Sadly, there are only five barrels.
The heart of the 2016 '36 is Cabernet "See Clone." One of five Cabernet clones grown at Blueline, the See Clone is a nod to the Hourglass Estate (which is planted exclusively to See Clone). Tiny berries yield explosive flavors and a dense, rich, complex core of vibrant fruit. See Clone delivers a range of fruit expression from dark red pomegranate, to black cassis. Slightly more restrained than other Cabernet clones, Tony chose to add weight and textural dimension to the blend with Petit Verdot for its inky depth and Malbec for its sleek texture. The blend finding a beautiful balancing point that represents one of the most complete and compelling wines we have produced from Blueline
~ Jeff Smith, September 2018
Other Vintages
2015 Blueline Estate 36-24-36
2014 Blueline Estate 36-24-36
2013 Blueline Estate 36-24-36