⚠WARNING: Drinking distilled spirits, beer, coolers wine and other alcoholic beverages may increase cancer risk, and, during pregnancy, can cause birth defects. For more information go to www.P65Warnings.ca.gov/alcohol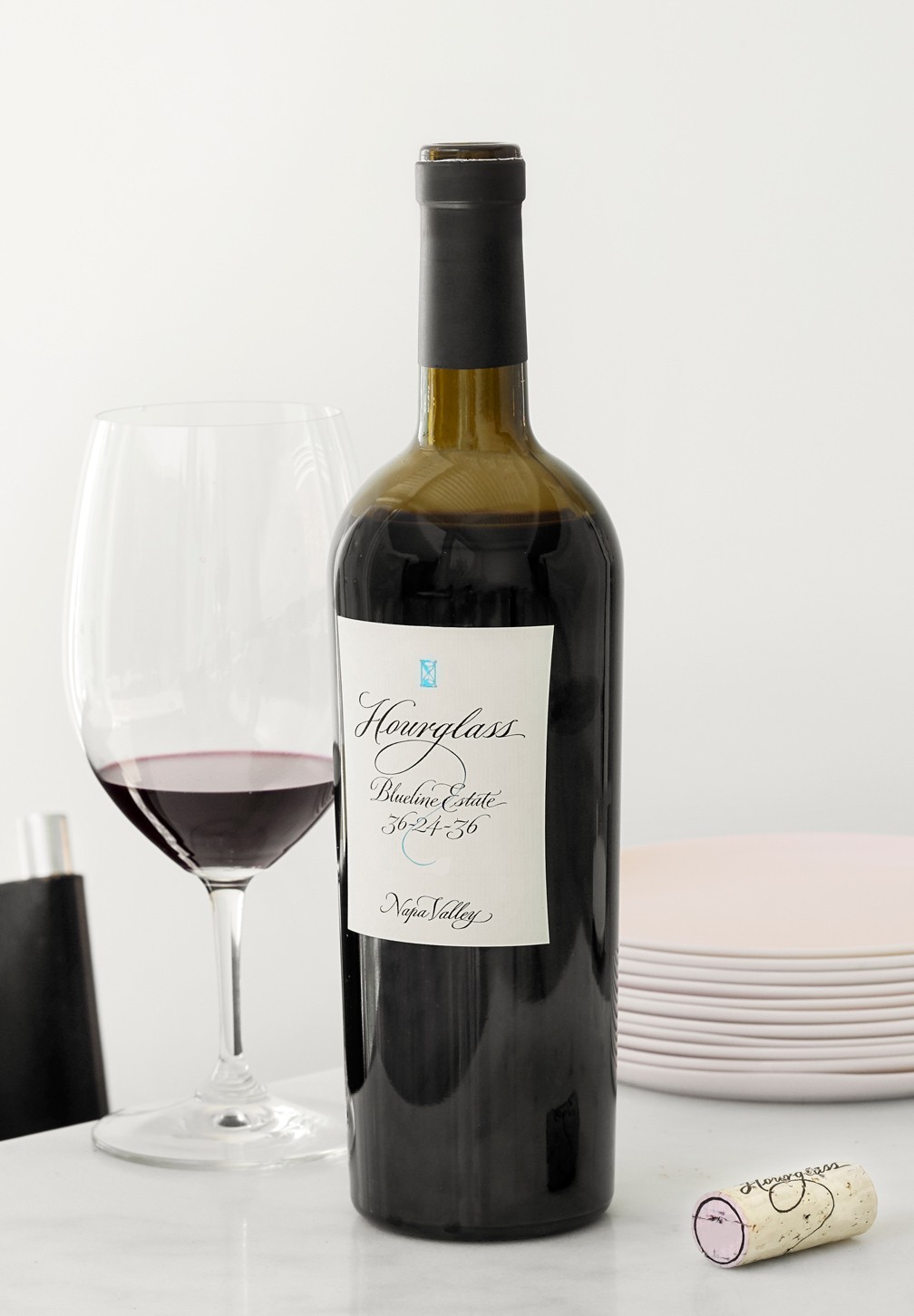 2014 Blueline Estate 36-24-36
Vintners
Jeff and Carolyn Smith
Partners
The Chilton and Clark Families
Vineyard Designation
Blueline Estate
Soil Series
Cortina River Wash
Appellation
Calistoga, Napa Valley
Varietals
92% Cabernet Sauvignon, 8% Petit Verdot
Barrel Program
Aged 22 months in new and seasoned French oak
We invite you to join our Mailing List to learn more about acquiring these limited-production wines.
Current Vintage Overview
The third year of California's current drought cycle, 2014 was marked by a dry warm spring with early bud break and an even, warm summer. Harvest was on the early side, but not as early as 2015. Much of a vine's hormonal cues are driven by soil and climate conditions in the spring. Soil temperature, available nutrients, available water and timing all interact with the plant to trigger its growth cycle and crop loads. Moreover, berry sizing is a function of these conditions. As a great deal of structure, flavor and aromatics are contained in the berry skins, small berries generally lead to improved density, richness and brighter aromas. As a result, the 2014 spring conditions contributed to smaller berry sizes and crop loads, and ultimately a fantastic grape chemistry. While not as tannic a vintage as 2013 yet more tannic than '12, 2014 as a whole fell right between '12 and '13 in terms of the balance of mouthfeel and aromatics. The '14s lean more toward the bright high toned aromatics of '12, yet with some, if not all, the density of '13. Ideally balanced, 2014 is reminiscent of the '01 wines, some of the most well preserved of their decade, tracking much like a mid '70s vintage. We can only hope 2014 follows in that vein. In a state like California, there are few benefits to drought, yet the art of crafting extraordinary wines is one significant exception. Some of the mid '70s vintages, also grown during a drought cycle, remain legendary for the longevity and freshness their classic structural core provides. 2012, '13 and '14 vintages could play out much like those '70s vintages. While differing in character, 2012, '13 and '14 share a freshness of fruit expression and a tightly woven inner structural core—critical to a red wine's age-ability. It stands to reason these vintages will hold up very well, long into the future.
Tasting Profile
36-24-36 represents Tony Biagi's interpretation of the best wines of the Blueline Estate. Unlike our other varietal-specific releases, Tony is not restricted by varietal limitations. His mandate is simple: select the best lots of wine in the cellar and assemble a five barrel blend. In 2014, Tony selected the top cuts of the See clone Cabernet from Blueline and blended in a small percentage of Petit Verdot for added depth. The result is an opulent, brooding and deeply concentrated Cabernet-based blend with more deep black fruit concentration and less nervy mineral energy than the '14 Blueline Estate Cabernet Sauvignon. Spiced with a toasted hint of nutmeg from 100% Darnajou barrels, the aromatic is exotic and engaging. The dark black fruits expand wide and long on the finish with a notable textural grip.
Cellaring Potential
The See clone Cab's elevated tannin profile lends itself to long-term aging. While compelling as a young wine, time will only benefit aromatic integration and textual layering. We recommend holding this wine for three to five years after the vintage date and it should enjoy +20 years of aging potential.
~ Jeff Smith, March 2016
Other Vintages
2016 Blueline Estate 36-24-36
2015 Blueline Estate 36-24-36
2013 Blueline Estate 36-24-36